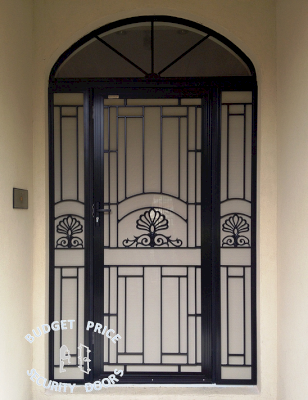 Top Tips To Buy The Best Security Doors
For the breeze to get in, and no intruders
As the heat and humidity increases, we all wish to have a clear opening for the breeze to come in. You can get security doors and windows installed to have a flow of wind and light in your house. Security doors Aintree are increasingly becoming popular in the neighbourhood, with premium companies from Melbourne offering affordable deals too. So, here are some quick tips on getting the right security doors in Aintree.
What kind of security door do you need?
Depending upon your security requirements, you can choose your style. If your neighbourhood has frequent break-ins, then a steel door with a steel grille is the best for security. To keep the bugs out and have the breeze come in, you can go for a sturdy aluminium door or a stainless steel one in less price as well.
What should you look for in a security door?
Australian Standards
The primary requirement is that the Security Doors Aintree and Melbourne should meet the Australian Standard AS5039-2008. Installation Standard AS5040 is also highly preferred to be complied with.
Frame
The security windows and door frames can either be steel or aluminium. Steel, of good quality, is safe from all kinds of corrosion too. The corners should be reinforced and the corner joints must be welded fully.
Infill
You get various design options for the infill such as steel bars, decorative motifs, stainless steel mesh, aluminium grille and aluminium perforated sheets. Stainless steel mesh offers great budget security without spoiling your view of the outdoors. Steel bars and grilles are most secure. Aluminium perforated sheets are new styles and are very cheap in price.
Grilles
A grille that is welded to the frame is the most reliable one. The cords of the grille should also be thick to provide maximum security and it should be fixed to the door frame properly.
Locks
Affordable security means a better lock system always. Go for security doors with a five-pin cylinder lock or equivalent security. Wafer locks can easily be broken into, so try to avoid that. Even a three-point lock can protect you against intruders.
Hinges
Your security windows and doors should have at least three hinges, and the hinges should have fixed pins that cannot be removed. Go for the bigger pin as they are more sturdy. A single hinge that runs through the length of the door is also very reliable.
Customisable
You should always look for companies that offer customisable security doors in the budget so that your safety is not compromised by even a few millimetres.
Fire Safety
Before you finally go with the security door in Aintree or Melbourne, make sure that it is easy to get out of it in case of fire or any emergency.
Now that you know all about affordable security doors in Melbourne, make sure to get the best one for your family's safety.