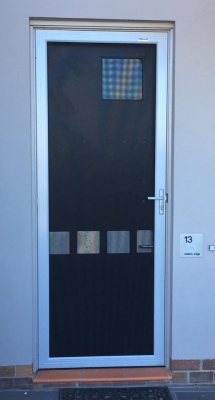 At Budget Price Security Doors we offer top-notch re-enforced security doors for your home at very reasonable prices. Since 1975 we have been manufacturing high-quality security doors to meet the specifications and security concerns of every one of our customers. We specialize in front aluminium security doors, side lights and sliding security doors.
If you live in Williamstown and are currently looking for a company to provide your home with some extra security additions to ensure the safety of you and your family, look no further. Budget Price Security Doors services many locations in the north/west region of Melbourne, Williamstown is one of them.
We offer a vast selection of customized security doors and lock fabrications to suit any home owners' desires.
Take a look below at some of the lock and door configurations we offer:
Stainless steel mesh and 3 point locks
Federation/colonial style doors with stainless steel
Galvanized mesh
Privacy mesh
Diamond grille doors
Our highly trained service professionals respond to all request in Williamstown with superior promptness and customer service skills. If you live in Williamstown and have been thinking about beefing up the security around your home for any number of reasons, Budget Price Security Doors is sure to have the perfect combination to meet all of your requirements. Our 41+ yrs in the industry makes us one of the top security door installation companies available. We provide industry leading security solutions for homeowners in Williamstown at very affordable rates. Our doors are made to last, we also have warranty options available for people who want to ensure the quality and durability of their newly installed security door over time. If you have any questions regarding the best security door for your home, please feel free to contact us!