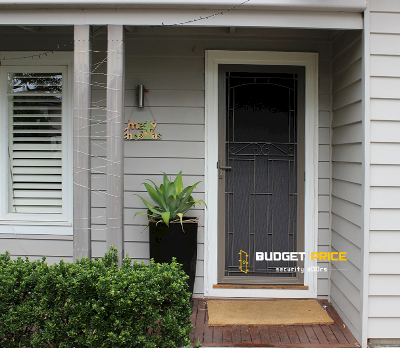 Reasons Why You Should Opt For Security Doors Footscray
As most people think about protection for their house, they automatically think about installing surveillance systems, fencing or maybe even having a large guard dog. Installing security doors is an easily missed, but highly effective, way to prevent a burglar from breaching your house.
Many robbers would follow an easy target, so you decrease the chances of a potential robbery by making their point of entry more difficult. If you live in an area where break-ins are more prominent, consider contacting any leadingsecurity doors Footscrayand Melbourne based company. Are you considering getting security doors for your home or company?
Here are all the top reasons why security doors should be built.
Uniquely more powerful than ordinary doors
Security doors are much more durable and solid than standard doors and are normally made of steel or aluminium. They have added advantages that go beyond making it difficult to get into your home.
While a normal door will display signs of wear and will not hold up to the weather over time as long as your house does, a security door will last longer than you expect. After long periods, it can require a fresh coat, but it definitely won't display signs of wear and tear to the point that a regular aluminium, fibreglass, or wooden door might.
Improved Protection and Optimised Style
This does not mean at all that you are confined to the presence of a safety door or required to settle for a hideous metal slab that screams industrial power! Security doors come in a range of aesthetics these days to fit every home theme, ensuring your home can be protected conveniently without losing curb appeal.
Unlimited Variations
A variety of configurations are available, such as variations of the hinge, decoration, bi-fold, folding, stackable, French, or sliding glass. You also get the option of security windows and stainless steel frames to add more protection to your home. Safety doors can be custom made for any size and fit for homes with non-standard door sizes or shapes. And above all that, the price of such products is very much affordable for everyone.
More Value
A security door would improve the value of your building, along with matching the aesthetics of your home. Any security windows and stainless steel door frame can add some metallic vibe to your living space. Also, it would keep away not only crooks but also insects. By investing in the protection and appearance of your home, you would not need to repair your doors for the life of the house.
This would certainly improve the value of your property automatically. Also, with the bestsecurity doors Footscrayand Melbourne companies offering high-quality products at an affordable price, you will end up saving a lot of money. Budget Security Doors offer the best products in the market.