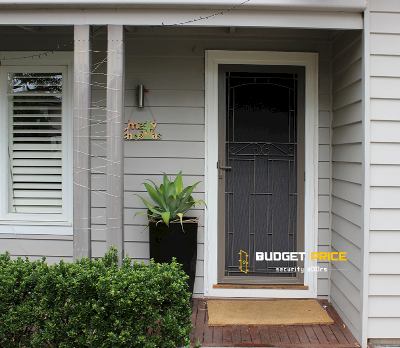 Getting a security door installed can seem to be tough initially, with no knowledge about these stainless steel frames. For ensuring maximum security in and around the houses of Melbourne, it is highly suggested to have security doors. Let us now understand how to choose the best and affordable security doors for your own use:
Cost
The price of a security door in Eynesbury reflects its quality and sturdiness. If you are looking for a long-lasting and protective shield for your house, then you should maintain a flexible budget, so as to get the best possible security. Your total investment also includes the overall cost of the unit, installation charges and any additional modifications that you may have to make.
Durability
Security comes with durability and so, you should always go for compositional elements that make your doors study and strong. If the door is made of substandard materials, then the amount you save now can just be wasted in repairing and alterations. Therefore, look for stainless steel, aluminium and other such durable base elements.
Additional door fittings
You cannot compromise on the door fittings if you are getting a good quality security door. If you have a flimsy fitting, then no matter how sturdy your doors are, they can give in to repeated blows or push. Therefore, you should take extra notice of these fittings and make necessary changes while getting security doors Eyensbury.
Types of security doors
Looking around at the houses in Eynesbury or Melbourne, you can find various types of security doors attached in the houses. These variations solely depend upon your need and budget. Available at varying prices in different finishes and usage, some of the common types are:
● X-View Doors
Be it for security windows or for doors, these mesh security covers are ideal for ventilation and light, while providing you security.
● Stainless Steel Doors
Doors, with one or two-sided panels, and even customised designs, these are the best to keep your pets and toddlers inside.
● Cast Grille Doors
These aluminium frames can give your doors a premium and traditional look while ensuring safety.
● Steel Grille Doors
With 3-point locks and stainless steel, these doors pass all the Australian standards of security, fully serving its purpose.
● Security Screens
They use a heavy-duty aluminium frame and give better security than a roller shutter, even looks better from the outside.
Other than these, you can also find other types of steel doors, in different designs like diamond and mesh, fully customisable at your will.
All set to get your own security windows and doors installed? Then you should never miss out on the amazing deals offered by Budget Price. Think of security doors Eyensbury, think of them! Their service is reliable, affordable and you also get installation and repair facilities under one roof. So what are you waiting for? Connect with them right away at: 0393669749.